Red wine, in moderation, has long been thought of as heart-healthy. The alcohol and certain substances in red wine called antioxidants may help prevent coronary artery disease, the condition that leads to heart attacks.
Red wine is made by crushing and fermenting dark-coloured, whole grapes.
There are many types of red wine, which vary in taste and colour. Common varieties include Shiraz, Merlot, Cabernet Sauvignon, Pinot noir and Zinfandel.
The alcohol content usually ranges from 12–15%. Consuming moderate amounts of red wine has been shown to have health benefits. This is mainly due to its high content of powerful antioxidants. the following are The Health Benefits Of Drinking Red Wine
Here Are The Health Benefits Of Drinking Red Wine
The French Paradox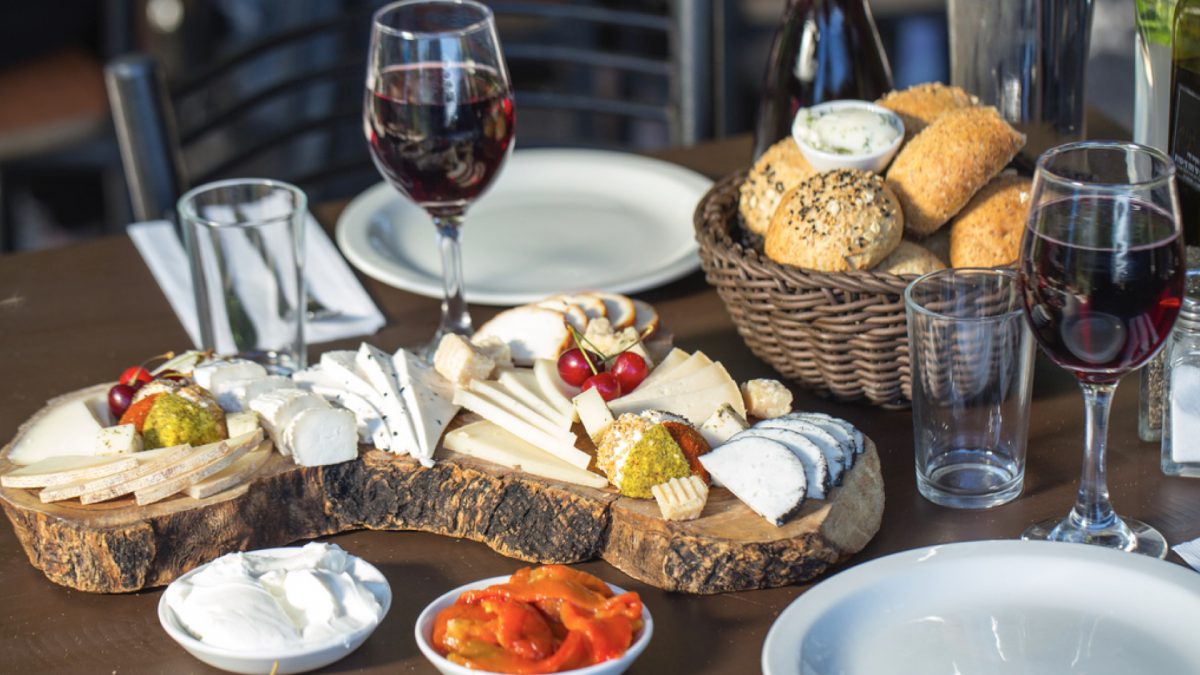 Red wine is often believed to be responsible for the "French paradox." This phrase refers to the observation that the French have low rates of heart disease, despite consuming a lot of saturated fat and cholesterol.
Some experts believed that red wine was the dietary agent protecting the French population from the harmful effects of these nutrients. However, new studies have shown that dietary cholesterol and saturated fat do not cause heart disease when consumed in reasonable amounts.
Red Wine Contains Powerful Plant Compounds and Antioxidants,
Grapes are rich in many antioxidants. These include resveratrol, catechin, epicatechin and proanthocyanidins. These antioxidants, especially resveratrol and proanthocyanidins, are believed to be responsible for the health benefits of red wine.
Proanthocyanidins may reduce oxidative damage in the body. They may also help prevent heart disease and cancer. Resveratrol is found in grape skin. It is produced in some plants, as a response to damage or injury.
Moderate red wine consumption may reduce the risk of several cancers, dementia and depression. It may also increase insulin sensitivity and reduce the risk of developing type 2 diabetes in women.
The American Heart Association and National Heart, Lung, and Blood Institute don't recommend that you start drinking alcohol just to prevent heart disease. Alcohol can be addictive and can cause or worsen other health problems.
Negative Health Effects of Drinking Too Much Alcohol
Liver and pancreas diseases
Heart failure
High blood pressure
Certain types of cancer
Stroke
Accidents, violence and suicide
Weight gain and obesity
Avoid alcohol completely if you:
If You are pregnant Please avoid at all cost
Have a personal or strong family history of alcoholism
Have a liver or pancreas disease associated with alcohol consumption
Have heart failure or a weak heart
Take certain medications
Should You Drink Red Wine? If Yes, How Much?
If you like drinking red wine, there is no need to worry unless if you are exceeding the recommended amount. In Europe and America, moderate red wine consumption is considered to be.
1–1.5 glasses a day for women.
1–2 glasses a day for men.
Some sources also recommend having 1-2 alcohol-free days each week.
Keep in mind that this refers to total alcohol intake. Drinking this amount of red wine in addition to other alcoholic beverages could easily put you in the range of excessive consumption.
If you have a history of substance abuse, then you should probably avoid wine and any other alcoholic beverage completely. Also, be very careful if you have a family history of alcoholism.
Source: | Health Line | Mayo Clinic