Are you looking for the best shows on Netflix? Look no further, because Rotten Tomatoes has put together a list of the best original Netflix series available to watch right now, ranked according to the Tomatometer.
The list of top Netflix TV shows overall includes popular titles like Ozark, The Crown, The Witcher, Stranger Things, Black Mirror, You, and Queer Eye.
New Netflix shows and specials currently popping include Ryan Murphy's Hollywood, Damien Chazelle's The Eddy, Mindy Kaling's Never Have I Ever, Into the Night,
The Last Kingdom, Money Heist, Outer Banks, After Life, animated Midnight Gospel, and Middleditch & Schwartz.
Here Are Best Netflix Series and Shows To Watch Right Now
10.MIDDLEDITCH & SCHWARTZ (2020)
Thomas Middleditch and Ben Schwartz bring their two-person comedy show, Middleditch & Schwartz, to a global audience in a collection of three completely improvised Netflix comedy specials. Each performance is based entirely on a random audience suggestion.
9.CRAZYHEAD (2016)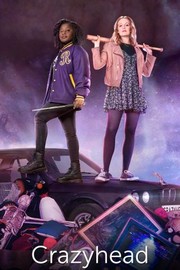 Crazy Head Black comedy about an unlikely duo of demon hunters. Starring: Cara Theobold, Susan Wokoma, Riann Steele, Lewis Reeves.
8.DIRTY MONEY (2018)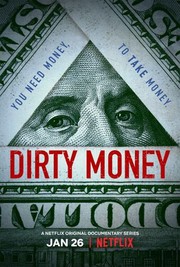 Dirty Money is a thrilling investigative series from Oscar Award-winning director Alex Gibney, which provides an up-close and personal view into untold stories of scandal and corruption in the world of business.
7.THE CONFESSION KILLER (2019)
The Confession Killer How the most prolific serial killer in America got caught in a defective legal system.
6.GIRI/HAJI (2019)
Girl/ Haji A detective from Tokyo travels to London in search of his missing brother, who had ties to the Yakuza.
5.UGLY DELICIOUS (2018)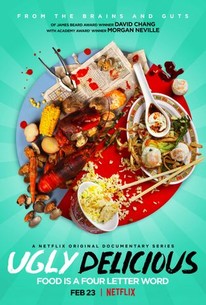 Ugly Delicious From James Beard Award-Winning Chef David Chang and Academy Award-Winning Director Morgan Neville comes Ugly Delicious, challenging both our taste buds and minds.
4.FEEL GOOD
Feel Good a comedian living in London navigates sobriety and a new relationship with her girlfriend.
3.MYSTERY SCIENCE THEATER 3000: THE RETURN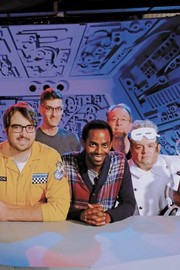 Mystery Science Theater 3000 In this reboot of the cult classic, a human and two robots poke fun at cheesy sci-fi movies.
2.BIG MOUTH (2017)
BIG MOUTH The adventures of two teenage boys are spotlighted. Even for a cartoon character, going through puberty isn't easy for a young person.
1.MASTER OF NONE (2015)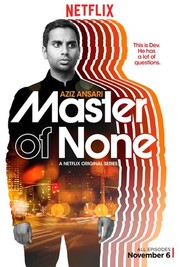 Master of None Comedy following the personal and professional challenges that face a 30-year-old New York actor, whose trials range from the immigrant experience to what pasta he should eat for dinner.